The product that changed the industry
CBD+ Pure was the FIRST terpene and THC free organic MCT based CBD oil in the UK market, to this day it remains the highest rated CBD product in the UK according to Trustpilot. CBD+ Pure won 1st place at the BGD Cannabis Cup for best CBD product in 2019.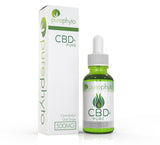 Browse By Collection
The Purephyto CBD Range Offers A Multitude Of Ways To Consume CBD
Featured Products
Check out our most popular CBD products!
Purephyto Blog
Read our informative blog posts for more information about CBD! Please note all blog posts are written by third party authors and may contain subjective views about CBD. No blogs are intended to market Purephyto products and are strictly based off studies performed on CBD or cannabinoids, not of Purephyto products.